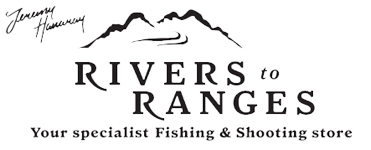 This weekend is the second in our 2017-18 calendar. Sponsored by Rivers to Ranges we have prize value of over $250 as per Snapper, Gurnard, Other, Average-Weight Kahawai and Junior.
The Gurnard jackpot starts afresh at $50 as it was won last field weekend.
There are no club boundaries this weekend, so you can fish anywhere in the country as long as you are back for the weigh-in at 2pm Sunday.
A few words from Gary Kemsley
Well here we go on field weekend two. This is a bit different to the usual with open boundaries and a later finish with weigh in at 2pm on Sunday.
What can you do to maximise your chances of scoring more points? The fact that we are allowed to fish anywhere in New Zealand is not the one thing that will mean more points on the board, although it could. There were heaps of snapper at Thornton Beach in the BOP last weekend. Even I caught a couple in the Snapper 1000 contest. Matata and Pikowai could fire this coming weekend although they have been quieter just lately. They all could be a good choice to fish. I hear that some clubbies are going further afield to Omaio and other eastern BOP beaches. Good luck at places like Hawai and Torere both awesome snapper beaches.
Heading south it may be worth a visit to Castle Point for a big gurnard or two or Tora or White Rock for big lemonfish. Go west and you could fish the snapper beaches of South Beach at Wanganui and Santof further south of there. These places are all within reach if you want to have a drive and do some good planning around the weather.
Its a great chance to test yourself in new waters. You might strike it right and fill your bin!
There is still some fish to chase locally if you dont have time to travel or need to stay close to home. Awatoto has been giving up mixed results for kahawai with Haumoana and Te Awanga being similarly unreliable. I had a look at Mohaka this week and the river was pumping some mud out. No one was fishing there and I only caught two baby kahawai in a couple of hours on the incoming tide. The old favourites of Gill Road, the Esk mouth and Whirinaki Reef could all be worth a look too.
Snapper are starting to show from Whakamahi Beach north if you are heading up towards Mahia. Keep an eye on the weather.
Tips…….
If you are fishing eastern BOP beaches dont give up after dark. These beaches are notorious for producing nothing and then getting a run of fish between midnight and daylight. Never give up.
If you are heading west make sure you have some crayfish or crabs for bait. Its time for some big lemonfish to be caught.
Have fun, be careful and allow plenty of travelling time. Take a break or two it travelling long distances. You dont get any points if you dont get home.
Good luck and good fishing
Gary Kemsley